While I was doing my marketing one day, I had a surprised vision of a slurpilicious bee hoon dish in rich chicken stock, covered with fresh clams and prawns, spring onions and mushrooms. These are rare inspirational times for a trip to the supermarket. Usually I can be found walking aimlessly, going around the same aisles 2-3 times, searching for inspiration.

There and then, I settled for a quieter spot along the aisle and did a search for "clams with bee hoon" recipe on my mobile and was thrilled to find varied recipes on 'xing hua bee hoon'.

I've personally not tried this dish before at any eateries, and I've heard raves about this dish at a certain restaurant. I can't tell if it tastes as authentic as it should be. But I am sharing with you my simple adaptation nonetheless which didn't go wrong. As long as my family enjoyed it, it's all that matters. :)





Total preparation time : Approx.40 minutes

Serves : 7-8 portions




Ingredients :

- 1 packet bee hoon (rehydrated. I use chilli brand)

- 300 grams fresh medium sized clams (I used venus clams. Amount approx.or more if you like)

- 300 grams fresh medium sized prawns (de-shelled, de-veined.)
- 1 pc fish cake (sliced)
- 6 pcs flower mushrooms (soaked and sliced)
- half a carrot (shredded)
- 2 stalks spring onions (cut to length like shredded carrot)
- 1/4 chinese cabbage (sliced thinly)
- 2 cups chicken stock
- 1/4 cup hua tiao jiu (chinese cooking wine)
- 2 tbsp minced garlic
- salt & pepper to taste
- cooking oil


Method :
- fry the garlic and mushrooms till fragrant.
- add the vegetables, fish cake slices and continue to stir fry quickly.
- add clams and prawns with the chinese wine and chicken stock. Bring to boil and simmer till clams open up.
- Season with salt and pepper to broth.
- Add bee hoon while gently tossing it till broth is absorbed.
- Serve and enjoy!

Linking up with :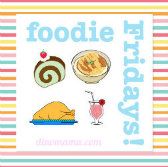 Till the next post, have a blessed week!